BGauss D15 Electric Scooter Launched, Price Rs 1 L – Range 115 Kms
On Monday the BGauss D15 Electric Scooter was introduced. This will be the third electric scooter to be released by the firm. Previously, the company's product portfolio consisted of B8 and A2. Bgauss, which was founded in 2020, focuses on a product line that improves mobility solutions.
The BGauss D15 combines clever features and aesthetics with a strong and solid construction for a comfortable ride. bookings has been started online by the dealerships for Rs 499. (Refundable). D15 will be available for purchase in June 2022. The D15i is priced at Rs 99,999 (ex-showroom) and the D15 Pro is priced at Rs 1,14,999 (ex-showroom).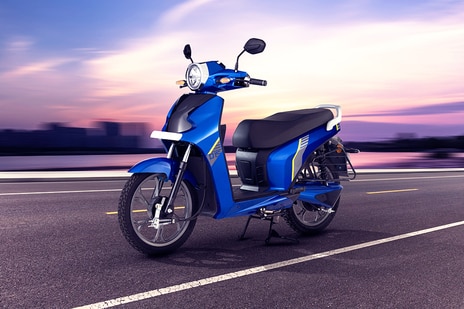 Charging in lithium-ion battery
The BGauss D15 is marketed as a premium electric scooter with a high level of safety. The Chakan facility created and designed its smart battery and motor controller in-house. The BGauss D15 has a waterproof electric motor with an IP 67 rating and a battery that is protected from high heat and dust.
A 3.2 kWh Li-ion battery provides power. It takes 5 hours and 30 minutes to fully charge. In Sports mode, 0 to 60 km/h takes 7 seconds. The other choice is Eco mode. Maneuverability and ride comfort are enhanced by 16-inch alloy wheels. The BGauss D15 has an ARAI-certified range of 115 kilometres. Annual Maintenance Support, Mobile App Support, Roadside Assistance, and Pick and Drop Facilities are all available to customers.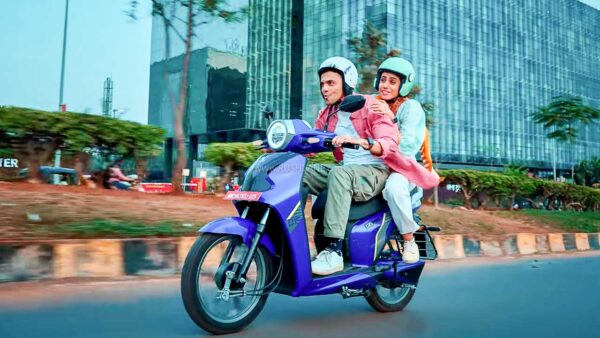 Battery is replaceable
With a smartphone, staying connected to the electric scooter is simple. The battery can be removed. In-built navigation, a digital speedometer, Bluetooth connectivity, keyless entry, a USB connector for mobile charging, and call and notification alerts are all standard equipment. The firm hopes to expand its consumer base with its latest offering.
BGauss has concentrated on best-in-class products over the past two years, since its first product launch. Its retail network is expanding to serve the company's rising consumer base. Expanding its dealer network in Tier I and Tier II markets is part of the expansion strategy. With 100 showrooms open now, the firm hopes to gain a stronger market position by the end of 2022.
Development and research
"We are pleased to introduce a 100 percent Made in India electric scooter, BG D15 ,which is created and developed by our in-house research and development team in Pune," said Hemant Kabra, Director, RR Global & Founder and Managing Director, BGAUSS Auto Pvt. Ltd. BGAUSS Electric's mission of providing best-in-class mobility solutions is reflected in the product quality and functionality.
The BGauss D15 intends to meet the growing demands of the country's EV aficionados by providing a stylish, clever, and dependable product that combines technology with a superior riding experience. Our first products had a great reaction, and we appreciate our consumers' faith in our green and sustainable mobility solutions. We are dedicated to delivering high-performance, safe, and intelligent electric scooters that will put India at the forefront of the EV revolution."
Also Read: Top 5 most affordable | Best 150cc -160cc bikes in India 2022