How thieves are intercepting car key signals to steal vehicles
Ghaziabad police have arrested four interstate vehicle lifters for their involvement in a sophisticated car theft operation. According to a report, the gang used high-tech devices to hack vehicle security codes and bypass engine control modules, allowing them to steal cars which were later sold in Delhi-NCR, Gujarat and Mumbai.
ADCP (crime) Sachidanand told that the gang used a spoofing device to intercept radio signals between the remote car key and the car. They then decrypted these code from these signals and download them to a laptop or portable hacking tool. By emulating this code, they can easily unlock and steal the car.
These devices, which cost between INR 30,000 to lakh, are commonly found in car workshops to assist with unlocking accidentally locked vehicles, restart engines and repair alarm systems.
After stealing a car, the gang would use a jammer to disable GPS tracking. They then search for the GPS device and remove it from the car before selling it to other buyers.
Police suspect that since 2013, the gang has stolen more than 500 vehicles.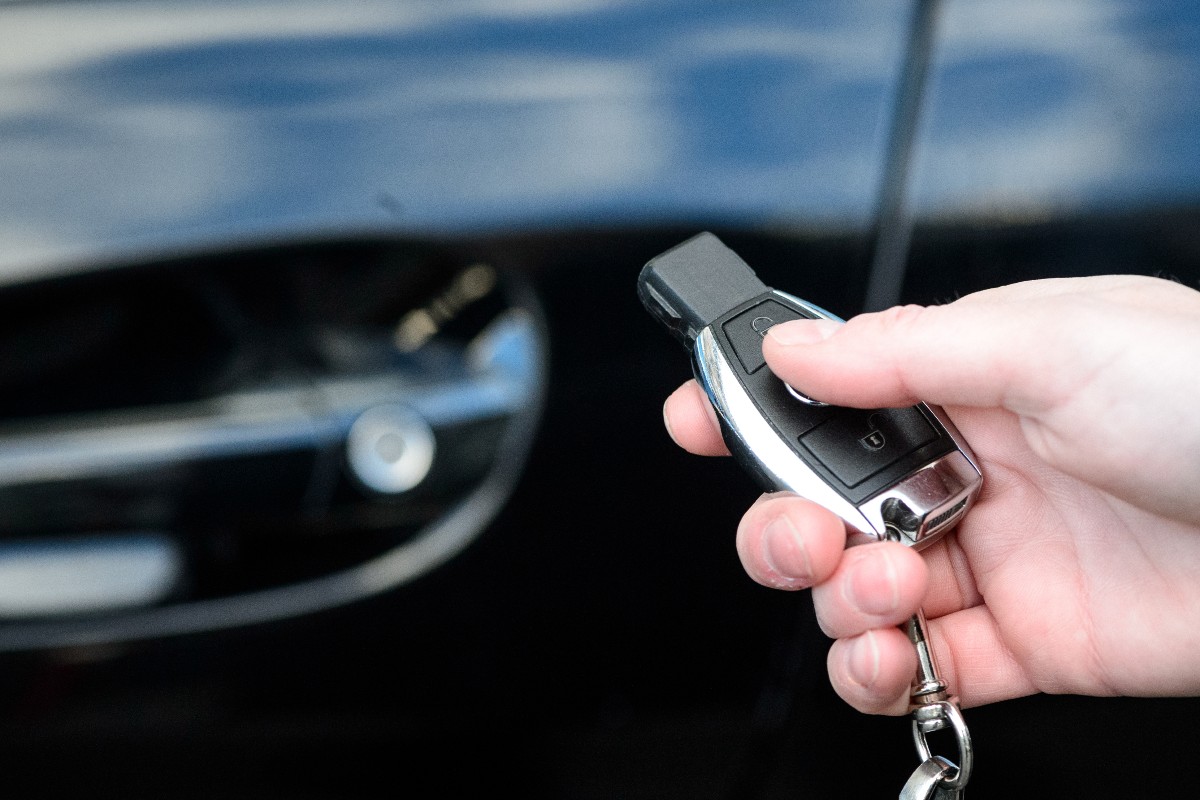 The people arrested were identified as Noor Mohammad alias Rinku (32) from Bulandshahr, Hakeem (28) from Baghpat, Mohsin alias Sonu (32) from Meerut and Shakir (32) from Sundar Nagari, Delhi. The other gang members, Ismail, Sunil Kala, and Chand Muhammad, alias Chandal, are currently on the run, with Rinku leading the gang alongside Chaand.
The investigation revealed that Noor used worked as a carpenter and Hakeem sold milk, but both suffered financial difficulties. They learn how to steal a car using electronic devices or tabs and later teamed up with Shakir, who used to collect scrap but joined the gang due to his dissatisfaction with his income. Sonu, who used to work at a mobile phone repair shop in Meerut, started stealing cars along with another person named Zaid. After Zaid's arrest, Sonu moved to Delhi and became a taxi driver before joining the gang.
The gang targeted only new car models after conducting surveys and Mohsin, Shakir, Sunil and Chaand were responsible for gathering information on the demand for specific car models.
It was discovered that the gang has been active for the past ten years. Rinku had 36 cases registered against him, Hakeem had 32, Mohsin had 7, and Shakir had 13 in various Delhi-NCR police stations.
During the operation, police recovered three vehicles, including two Brezza and a Kia Seltos, along with a tab, jammer and other electronic devices. The accused were booked under Sections 379 (theft) and 411 (dishonestly receiving of stolen property). Police are currently searching for the absconding accused.
Also Read: Ola Electric S1 Air Electric Scooter gets 3,000 units booked within first few hours after booking window opened