Annual net profit of Chinese EV giant BYD up 446%
Chinese electric vehicle and battery maker BYD reported a 2022 net profit of 16.6 billion yuan ($2.4 billion) on Tuesday, up 446% from the previous year.
China, the world's largest overall producer of greenhouse gases, plans for domestic car sales to be mainly made up of electric and hybrid cars by 2035.
The result is in line with the forecasts issued in January by BYD between 16 and 17 billion yuan.
BYD also reported an 11-fold increase in profit over the fourth quarter of last year, underscoring its leadership in the country's competitive EV segment.
Originally specializing in battery design and manufacturing, the Shenzhen-based company began diversifying into the automotive sector in 2003.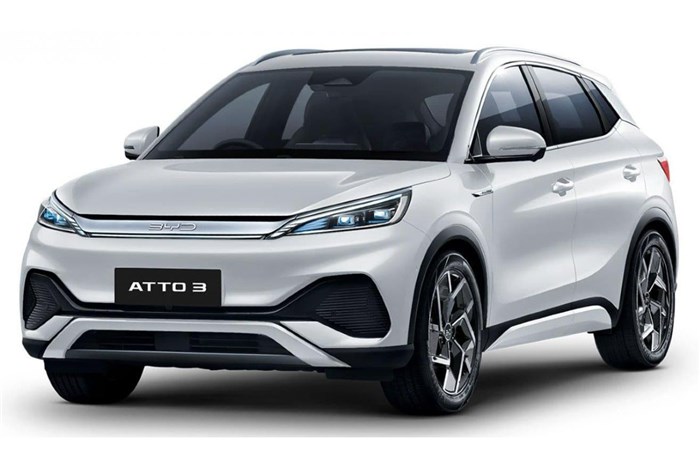 It ceased producing of petrol cars last year and now focuses exclusively on hybrid and electric models.
BYD, an acronym for "Build Your Dreams," has skyrocketed to become the most prominent Chinese EV maker.
The company remained the biggest seller of hybrid and electric cars in China in February, with 191,664 units sold, well ahead of American rival Tesla, which reported around 75,000 units sold during the period.
Several other domestic brands, including SAIC-GM-Wuling, Geely, XPeng and Nio, compete with Tesla and other foreign manufacturers for a share of the electric vehicle market in China.
Sales of hybrid and electric models nearly doubled in China last year, accounting for more than a quarter of cars sold, according to the China Passenger Car Association.
But experts warn the discontinuation in January of government subsidies for the purchase of new energy vehicles in January is expected to lead a slowdown in sales this year.
In response, many Chinese manufacturers have entered into a price war in recent weeks.
Also Read: India can become number one automobile manufacturer by using lithium reserve in J&K: Nitin Gadkari