Joy e-bike is a Gujarat-based electric vehicles manufacturer. It is India's first and leading electric two-wheeler manufacturer whose aim is to bring something new to the market, through innovation, which can also help fight climate change. Joy e-bike has launched more than eight electric two-wheelers so far.The latest addition to the Joy e-bike's line-up is the Monster bike which can run for 75 Km with just four hours of charge. The Joy e-bike Monster is an electric bike that is powered by an electric hub motor and a lithium-ion battery.
Joy e-bike Monster Specifications
It is powered by a 250 Watts High-Performance Brushless DC Hub motor that provides a top speed of 25kmph. It draws energy from a 72 V / 23 Ah lithium-ion battery that provides a range of 75 kilometers per charge and takes approximately 4.5 hours to recharge. 2.5 units of electricity are consumed in charging the bike fully.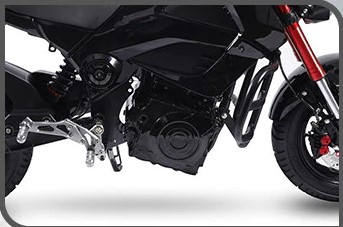 Joy e-bike Monster engine
The Monster e-bike is extremely lightweight with a kerb weight of 75 kgs. Speaking about the dimensions, the joy e-bike Monster is 1460mm long and 660mm wide. The bike's hardware includes an inverted fork, a rear mono head, disc brakes at both ends, and 14-inch wheels.
Joy e-bike Monster Features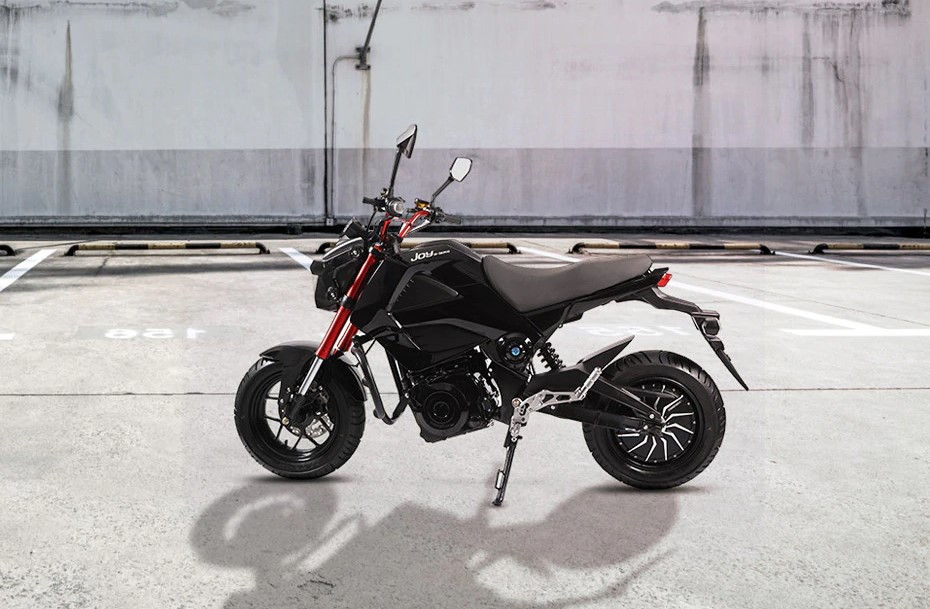 Joy e-bike Monster sports fully digital instrument console and 14-inch alloy wheels.
In terms of features, Joy Monster comes with a lithium-ion battery pack, a fully digital instrument console. Other features include tubeless tyres, 14-inch alloy wheels, front, and rear side disc brakes. The Monster e-bike is available in three colours including black, red, and white. The bike is available in a single variant.This Joy Monster e-Bike seems to be inspired by the Honda Grom, the monkey bike. These bikes are designed to look sporty but are very compact in proportions.
Joy e-bike Monster Price and Competitors
Joy e-bike Monster price starts at Rs. 98,999 (Ex-Showroom, Delhi). Joy e-bike Monster is offered in only one variant and three colours. The Monster e-bike may face competition from high-speed made-in-India electric bikes like Kabira
KM3000
and
KM4000
.
Also Read: Electric Bikes in India I Check out Specs, Prices, Features, and More