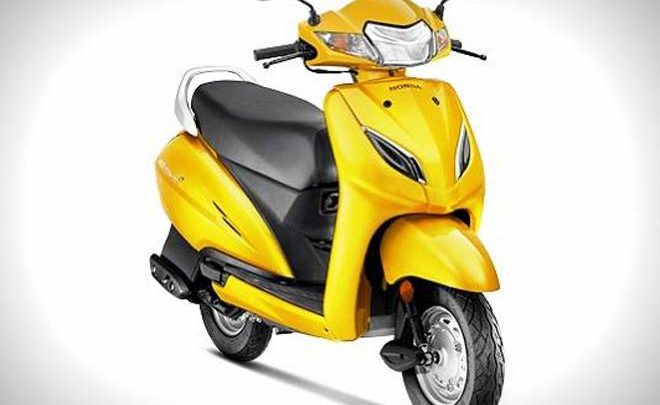 Not long ago, the scooter segment was a shining star in the two-wheeled vehicle industry, keeping pace with 20 percent year-on-year growth with the SUV segment, a shining star in the automotive market. But 18 months ago, the tide has turned, the economy has shifted to a slow lane and motorcycles are starting to bear the burn of falling demand, even as SUVs continue to prove a strong buffer for the hard-hit PV sector.
The fiscal year 2020, the year Indian manufacturers want to quickly forget, was a critical factor in the speed of sales, with overall numbers for the industry falling 18 percent year-on-year. Two-wheeler sales also fell 17.76 percent to 1,74,17,616 units, which includes scooters (55,66,036 / -16.94 percent), motorcycles (1,12,14,640 / -17.53 percent) and mopeds (6,36, 940 / -27.64 percent).
Interestingly, despite an overall 18 percent decline in two-wheeler segment numbers in the fiscal year 2020, the sales equation between scooters and motorcycles remained the same as in fiscal 2019: 32 percent of scooters and 64 percent of motorcycles.
Here is the list of the Top 5 best selling scooters in India
 1. Honda Activa: 25,91,059 units, 13.87 percent lower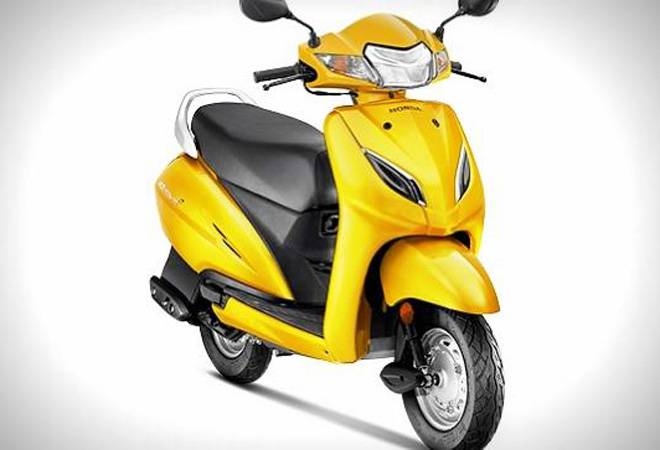 Selling nearly 2.6 million units in one year is no easy task and Honda Motorcycle & Scooter India (HMSI) has succeeded. With 25,91,059 units, it represents 7,098 assets daily sales! But the fact of the matter is that  Activa sales are down 13.87% year-over-year (FY 2019: 30,08,334). In the fiscal year 2020, Activa sales accounted for 82 percent of HMSI's total scooter sales of 31,47,919 units, giving it 56.56 percent (+1.64 percent) of the scooter market share.
Sure, HMSI wanted to do a better job, but it blames the downturn in FY 2020 on adverse market conditions, a switch to more expensive BS6 models, and of course the shutdown. Nevertheless, Activa remains unprecedented in the top 5 best selling scooters in India list and will remain so for the foreseeable future. The massive gap with No. 2 is simply too much to fill in quickly. This is because the # 2 best selling scooter in India has 19,95,514 units or nearly 2 million units.
 2. TVS Jupiter: 5,95,545 units, down 25 percent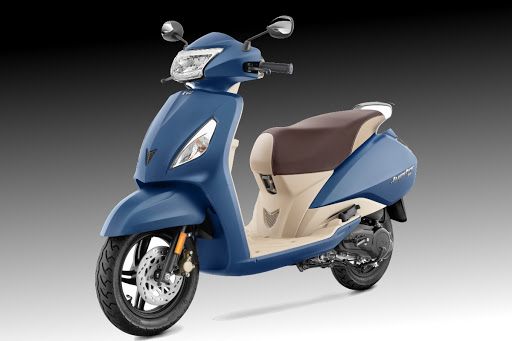 Jupiter, the flagship scooter for the Chennai-based manufacturer, managed to stay in second place by a small margin, with Suzuki Access, number one in India selling a 125cc scooter, by only 24,647 units. In the fiscal year 2019, the gap between competitors was 2,49,294 units! So if TVS doesn't reload the buyer's sales strategy, there may be a new # 2 in FY 2021. The BS6 TVS Jupiter Classic is priced at Rs 67,911 (ex-showroom, Delhi).
Launched in 2013, the Jupiter remains a best-selling TVS scooter, surpassing the million-unit mark 30 months after launch. It has a client base of over 3 million customers.
3. Suzuki Access 125: 5,70,898 units, up 6 percent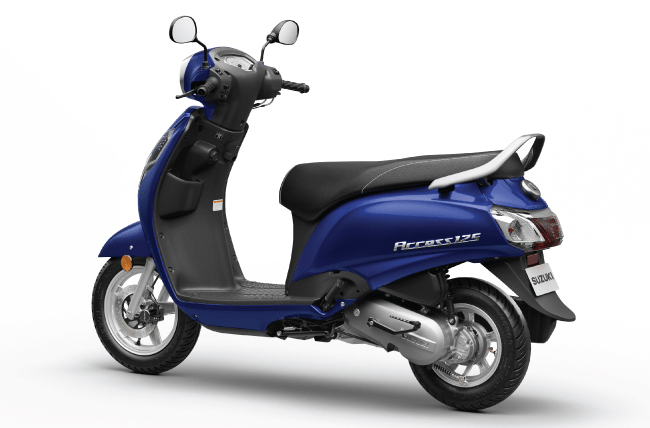 From looks, the 6 percent annual growth for the Suzuki Access 125 isn't much, but compare that performance to the red ink dotted on all other scooter sales and brings the actual Suzuki Scooter growth story to the fore This helped Suzuki Motorcycle India to climb higher because, despite the numerous issues affecting growth, it had two wheels that were very resistant to slow down. Access, one of the best selling scooters in India, gave Suzuki a new payload on the market.
In the fiscal year 2020, Access 125 sold 5,70,898 units, representing an annual growth of 5.89 percent (FY2019: 5,39,123). This growth would have been greater had it not been for the weak March close. However, the Access 125, which accounts for 88.18 percent of Suzuki's total scooter sales of 6,47,383 units, gave the company a smart jump in the scooter market share to 11.63 percent (2.45 percent year on year).
Aside from Suzuki, the other six manufacturers showed negative sales. In terms of market share, Suzuki has gone ahead of Hero MotoCorp (7.23 percent) and is now third in the pecking order, after leader HMSI (56.56 percent) and TVS Motor Co (18.30 percent)
4. TVS Ntorq: 2.65.012 units, 24.3 percent up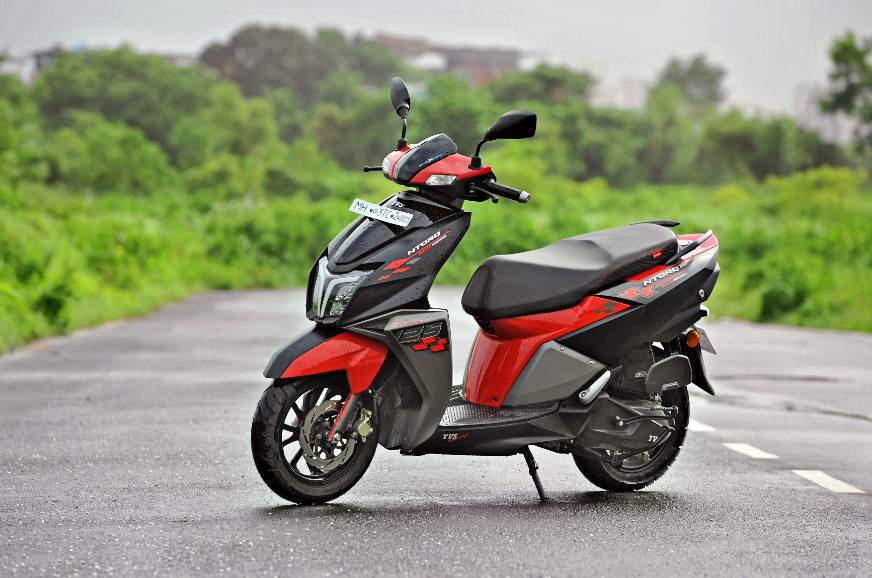 Zero to nearly 5,000,000 units in just 26 months? Yes, that is what TVS Ntorq has achieved. As of the end of March 2020, this 125cc scooter recorded a total sales of 4,97,860 units, down from the 2,140 units of the half-million mark. In the fiscal year 2020, it rose one place to fifth from sixth in the fiscal year 2019.
In the fiscal year 2020, Ntorq sold a total of 2,65,012 units, an increase of 24.39 percent year on year, and accounted for 26 percent of TVS Motor Co's total scooter sales of 10,18,424 units per year in the fiscal year 2020. Jupiter, India's number 2 scooter, accounts for 58.47 percent.
5. Honda Dio: 4,39,799 units, 1.44 percent lower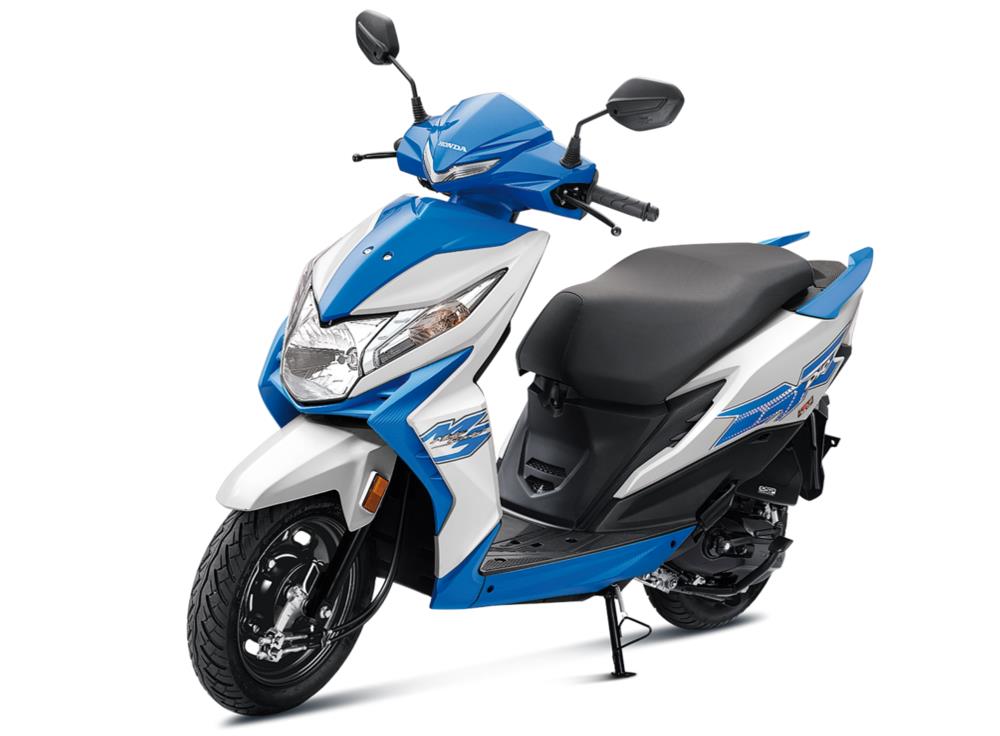 Fifth on the list best selling scooters in India is Honda Dio with 4,39,799 units, down 1.44 percent year on year (FY2019: 4,46,264). Compared to the "family scooter " Activa, Honda has always targeted the younger racer with its 110cc Dio, and the BS6 model launched in early February scored high with its new design. The new Dio is longer, wider and taller than the previous model, partly due to its fitting on a new chassis that debuted in the Activa 125 and 6G.
The 2020 BS6 Honda Dio is available in two variants: Standard (Rs 59,990) and Deluxe (Rs 63,340). The standard loses the LED headlight and uses a halogen bulb unit instead, you get an analog scale instead of the digital console mentioned above, and it also uses black wheels, instead of the gold-colored ones featured in the Deluxe. These prices mean Dio is seeing an increase of around Rs 7,000 over the BS4 model. The scooter has no direct competitor as most sporty looking scooters offer 125 cc.
Also Read: 2021 Triumph Speed ​​Triple 1200 RS India launch date revealed
Also Read: New electric cars in India 2021