Maruti and Toyota will co-produce the Creta Challenger from 2022
In an organizational file, Maruti Suzuki has informed the stock exchange to review its plans to produce the Vitara Brezza at the Toyota Alliance partner plant starting in 2022. The vehicle will be manufactured at Toyota facilities at Bidadi, Kaataka, to another model which according to our sources is the Japanese automaker's answer to Hyundai Creta and Kia Seltos.
• Maruti and Toyota's Creta-Seltos rival will be manufactured at the Toyota plant from 2022
• The Maruti and Toyota versions of the midsize SUV are designed differently
• Vitara Brezza will continue to be manufactured at the Maruti plant in Haryana
Maruti and Toyota competitor: What do you expect?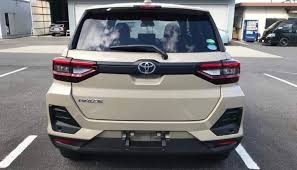 Maruti Suzuki and the new midsize Toyota SUV will be the first example of the two companies' joint development. The model will be built at the Toyota Kirloskar Motor (TKM) plant from 2022 at Plant 2, which will be handed over to Maruti for management. For reference, TKM's manufacturing setup at Bidadi consists of two manufacturers: the former is responsible for the Innova and Fortuner manufacturing, while the latter is currently in charge of the Toyota Yaris and Camry Hybrid production.

The 4.3-meter SUV will be based on Toyota's DNGA platform designed for emerging markets, and while the Maruti and Toyota versions of the model will have a common ground, they will both wear different "top hats" with distinct designs that are in line with their brands' design languages.

The mainstay of the kit will be Suzuki's 1.5-litre petrol engine, although there may also be a more powerful turbocharged petrol engine. There is no talk of introducing a diesel engine, at the moment.

The upcoming SUVs will help Japanese automakers close a large gap in their product portfolios and allow them to compete in the highly lucrative mid-size SUV segment. Additionally, co-development and production will also help reduce costs by creating economies of scale, something Toyota and Suzuki hope to leverage to emulate the success Hyundai and Kia have had with Creta and Seltos.

Building on the popularity of the first-generation model, the new Creta has topped the SUV sales charts since its launch earlier this year, and Seltos has also set consistent numbers for Kia. Both models have been effective in increasing Hyundai-Kia's combined share of the SUV market in India, which is nearly 50 percent. Toyota and Suzuki will look to challenge the Korean duo's dominance with their midsize SUV offerings.
Compact SUV Maruti and Toyota: The Way Forward

Maruti Suzuki began supplying the Urban Cruiser, essentially a renamed version of the Vitara Brezza, to Toyota earlier this year. Both models are currently manufactured at the former Gurgaon plant, Haryana.
While companies last year announced their intentions to build Brezza at a TKM facility starting in 2022, the plan has now been revised to fit their midsize SUV strategy.

READ MORE: 2021 Honda City Hatchback Exteriors and Interiors Detailed